Art begins when someone interprets, when someone sees the world through his own eyes. Art happens when what is seen becomes mixed with the inside of the person who is seeing it. Chaim Potok
ARTIST STATEMENT:
My work resides on the edge of memory  and  imagination...a  visual metaphor of material and metaphysical realms I often refer to as "Memory Palaces".  I see myself as  an  expressive representational  artist  who focuses on the emotional content  of a scene by  capturing the realistic structure of the subject in pursuit of that what is hidden, and I am often intrigued by the  emphatic relation with the physical dynamics of the subject. 
Being born in Poland and now living in Santa Barbara has added a certain amount of artifice to my life, influencing my artistic point of view. In my work, I explore the disappearing memories and points of view from my past with the newly found places around me now.  I  often feel like an  explorer and interpreter who deciphers those worlds through artistic expressions. You will find a certain feeling of duality in almost all my art, either in the subject or selection of the colors or lack of them.  My fascination with geometric aesthetics, architectural designs and textures may come from my scientific background and early  graphic design work, when art was an escape from my rather hectic life. In time, what was just a getaway  became a way of living. 
I believe there is no  right  or  wrong  way to represent the inner or outer worlds.   I do not limit myself to one medium, subject  or style since my inspiration, ideas and handling of the medium  is constantly  evolving.  My  drawings allow me to focus  on the complexity  of lines and rendering processes. My  paintings give me the freedom to  experiment with the textures, light and color. Through  my photographic  art,  I often venture into  in the realm of illustrating the atmosphere of the scene, by experimenting with the quality of light and perspectives. 
In all my creations, the anticipation of the unknown fuels my artistic explorations. I go through the process of giving structure to what appears chaotic at first. Each final creation is a relic that documents my journey and contains a blueprint of my creative genesis.  
Art will remain the most astonishing activity of mankind born out of struggle between wisdom and madness, between dream and reality in our mind.  Magdalena Abakanowicz
ARTIST BIO:
Danuta Bennett is a Polish born artist who specializes in expressive representational art. Danuta works predominantly in the medium of painting and drawings, but often ventures into photograph and digital art in search of inspirations. Her artistic creations often possess an evocative, dreamy character while representing recognizable subjects. Danuta's images express a duality that springs from her roots in Eastern European background and exploration of Western world, which is her current surrounding.  After  receiving her doctoral degree in paleolimnology (climate reconstruction from micro fossils) and moving to United States,  she pursued her career as an ecologist, while  Danuta's constant interest in art finds its outlet in various aspect of her life through painting and photography as she continues to be involved in creative arts. Danuta's artwork has also been featured in scientific magazines (New Scientist, The Epoch Times and World Environment News). Danuta currently lives in Santa Barbara where she fully embraced a life as an artist.
She has exhibited and won awards in juried shows and continues to show her most recent work in local venues. Presently she is an active member and past vice president of The Santa Barbara Art Association, and member of The Carpinteria Art Center.
You can visit Danuta's studio during the annual  Santa Barbara Artists Studio Tour  (September Labor day weekend, 2018) or Mesa Artists Studio Tour (November, 2018). To schedule private studio visit please email:  art@danutabennett.com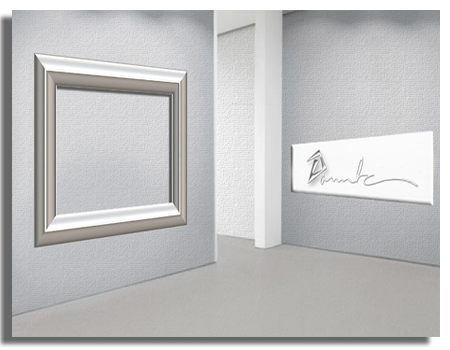 GALLERY REPRESENTATIONS
Ambassador Gallery (Art Galleries Dealers & Consultants);
W. Canyon Perdido St, Santa Barbara, CA
(Once a part of Santa Barbara Four Seasons Resort at the Biltmore).
Danuta's work can be frequently found in Gallery 113,
located at 1114 State Street at La Arcada Court in Santa Barbara
AFFILIATIONS
The Santa Barbara Art Association (past Vice president),
The Carpinteria Art Center
 Santa Barbara Artists Studio Tour
 Mesa Artists Studio Tour
Unforgotten Cites

- Featured artist in group show


Gallery 113, Santa Barbara, CA;June 2016 
Faulkner Gallery shows curated by Santa Barbara Art Association




June 2013, 2014, 2015, 2016;

 

February and May 2016 
Let Your Imagination Transport You 

- CASA Gallery


23 E. Canon Perdido St, Santa Barbara; May 2016
Santa Barbara Valentine's 

- CASA Gallery  


23 E. Canon Perdido St, Santa Barbara; February 2016
Uncommon Beauty

- CASA Gallery  


23 E. Canon Perdido St, Santa Barbara; December 2015





Figurative paintings 

- CASA Gallery

23 E. Canon Perdido St, Santa Barbara; September 2015
Je suis Ocean!

- CASA Gallery 


23 E. Canon Perdido St, Santa Barbara; July 2015
Black and white and shades of gray

-National show


Produced by art at JCC in Conjunction with River Moss productions, 




curated by Lynn M. Holley;

 

January 11- February 24, 2015
SBAA juried show Cabrillo Pavilion Art Center, Santa Barbara




February 2015
Illumination

- Juried Show


Carpinteria Art Center, February 2015
Art Show at the Meisel Gallery Santa Barbara 




Santa Barbara, CA; May 17 - August 8, 2013
Capturing Santa Barbara

- Featured artist in group show


Gallery 113, Santa Barbara, CA; March 2013 
Expressive realism and abstract coexist in studio 933

- two artist show


Studio 993, Santa Barbara, CA;

 

October-November 2012 
Wine digitized




 Los Olivos, CA;

 

July 2012
Flowers under house arrest




Solo exhibit, Santa Barbara, CA; June 2012